All the Different Swimsuit Types and Styles That Exist, In Case Ya Didn't Know
Swimsuit shopping is tricky as hell. Online shopping has the potential risk-factor of buying something sketchy, and it's equally as frustrating to try on bikinis in an unflattering fitting-room mirror. On top of all of that, you've got a bajillion different types of swimsuits to choose from, complicating things further.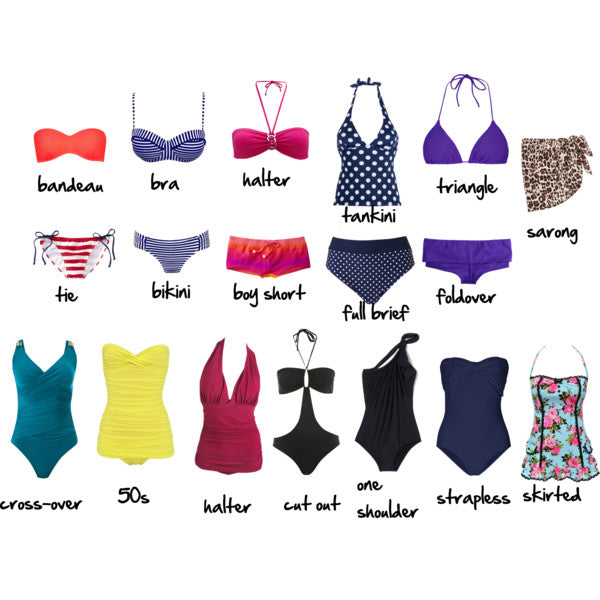 Thankfully, picking out the right bathing suit is about to get easier. First, know that there is no such thing as one swimsuit for one specific body type. Anyone who tells you so is absolutely wrong. If it makes you feel like that bitch, it's the right one for you. OK? So, take a deep breath in and let it out. Feel that swimsuit-season stress leaving your body? Good.

Now time to do a little fashion homework. You won't be confused or intimidated by all the different styles and categories out there after checking out this list of all the types, below. It's got all the bikinis and one-pieces you may encounter on your next bathing suit-shopping adventure.
 1.TRIANGLE TOP
This term is pretty straight forward, but in case you're still not clear—a bikini top with triangles covering each of your boobs is a triangle top! 
2.SPORTS-BRA TOP
For added support, a sports-bra top is a good bet. And this black one goes with absolutely everything.
3.BANDEAU TOP
A bandeau is a strapless top that goes straight across. This one has a circular insert that's super cute!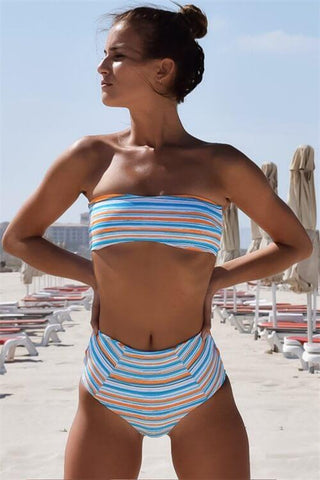 4.TIE-FRONT TOP
Instead of tying your bikini behind your neck and at your back, these ones do it in the front for an easy on-and-off situation!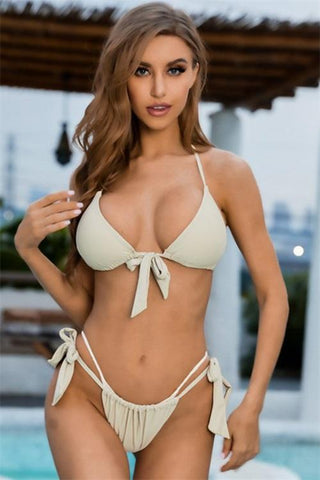 5.

ONE-PIECE

Floral print back zipper sleeveless one piece swimsuit